Team building event for coffee, tea or chocolate...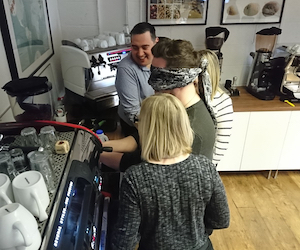 Our team building event is a lot of fun. We have a dedicated barista training centre where we teach courses on a daily basis to the 'professional's'. The Limini Coffee barista trainers are full-time and are here to ensure that every person walking out is blown away with their newfound knowledge about coffee.
The team building event that we do is built around fun, team work and is educational at the same time. You will not find any classrooms! Instead you will find lots of coffee, lots of cool equipment and a relaxed informal training centre where you can have a great day out.
The day is all about you and about your team working together to create amazing delicious coffees. You will be working behind professional espresso machines to produce coffees with latte art that you will only find in the very best coffee shops. We can put you in teams, you can work as one big group, whichever way suits you best.
We believe that our team building event is something very special. How often do you have the chance to work with delicious coffee on some of the best espresso machines out there? Learn barista skills like a pro and get to know your colleagues better at the same time.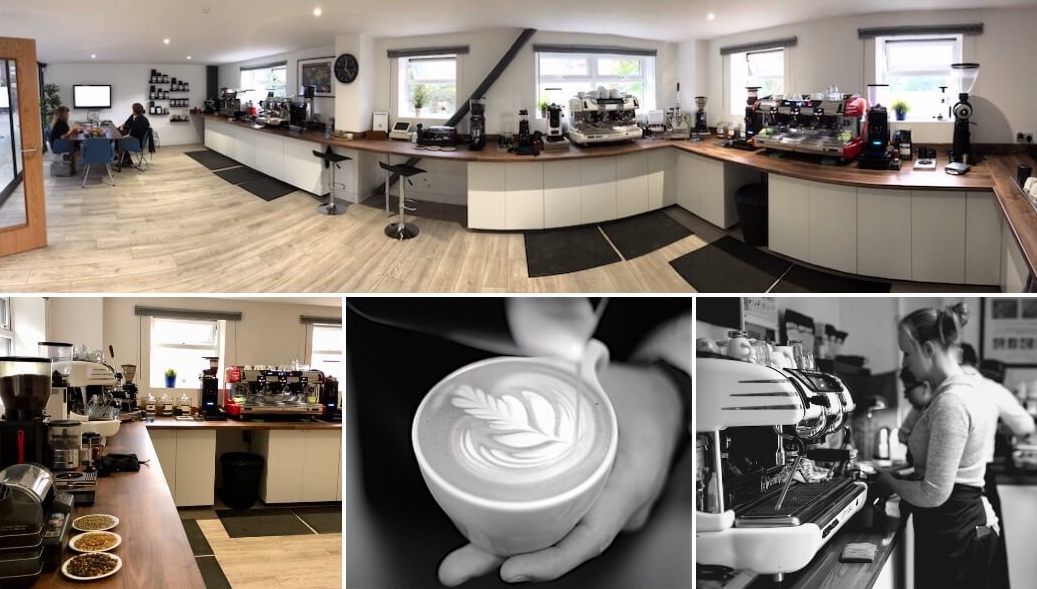 We can accommodate groups of up to 10 people
The team building event is very much hands on and we therefore limit the group to 10 people.
How long is the day for?
We start at 9:00 and finish at 16:00.
How much does it cost?
Groups of 1-5 people: £495.00 + vat
Groups of 6-10 people: £795.00 + vat
Can I request anything special?
Yes, we can tailor the day totally to your wishes. Please let us know your requirements and we will do our very best for you.