Speciality batch brewing / bulk brew filter coffee
Filter coffee. The coffee that tends to hold bad memories and connotations of a bitter, insipid drink that is one 'step-up' from instant. This could not be further from the truth. In the past, filter coffee was brewed in big batches and left to sit for hours. So many of us have some memory of taking our first sip of coffee and not understanding why anyone would choose to drink it!
Looking back the problem wasn't necessarily the machines, or even the coffee; it was in fact the barista or at least the method. The more and more we understand about coffee, the more we see how important freshness is for taste. This has seen the recent wave for one cup brewing methods; the idea being the coffee is brewed fresh for every customer. The theatre that comes along with such methods has definitely allowed for an enhanced customer experience as well as an amazing cup of coffee. However, in high demand environments such as hotels, restaurants and coffee shops, how can we provide an excellent cup of filter coffee without the time restraints that come with these individual methods?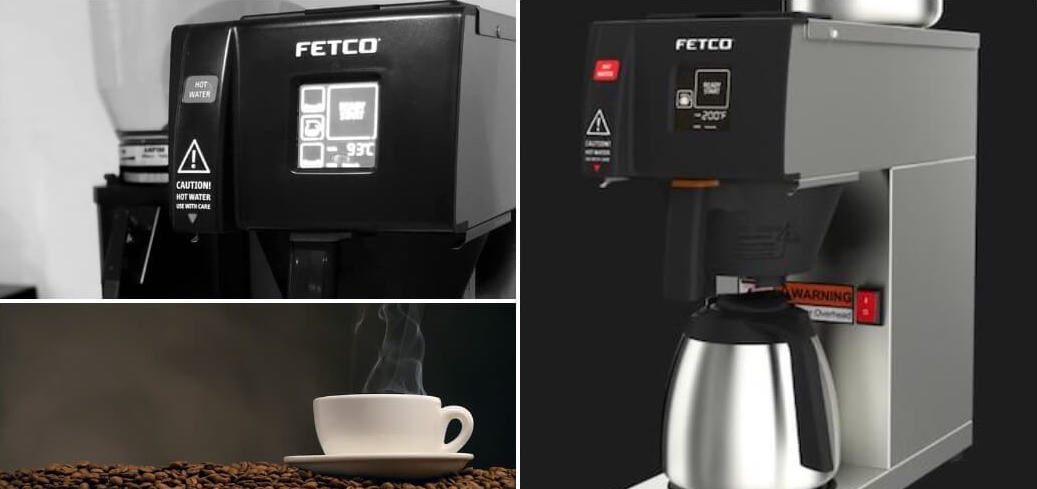 Speciality batch brewers, like the Fetco 2131, are essentially large pour overs. Water is passed through the coffee at a specific flow rate to ensure the coffee bed is saturated. This will allow for the desired components of the coffee to be extracted. The wonderful thing with such batch brew systems is that we are able to programme the desired parameters into the machine allowing for a consistent, controlled coffee that is absolutely delicious.
Preventing a bitter brew
The next dilemma would then be what caused filter coffee of days gone by to be as bitter as we all remember; allowing it to stew. As espresso equipment has improved, so has bulk brew. The coffee now extracts straight into a vacuum flask that will maintain the temperature for longer periods without stewing it, as with old methods. This results in a bright, flavoursome cup that will truly allow the flavour of the coffee to shine. Overall, this all means that we can provide a stunning cup of filter coffee in high volume without losing quality.
Speciality batch brewing is easy!
More specifically, Fetco brewers are also extremely easy to use with a user friendly touchscreen. The Fetco 2131 enables you to extract the maximum flavour from the coffee through adding water just at the right time and for the right amount of time. This prevents over-extraction and results in a super smooth coffee. The Fetco brewer can be set to brew at a certain temperature and keep it there. This results in sweeter coffee and a round flavour.
Keeping your coffee hot for longer
Our bulk brew coffee will go straight into a vacuum flask to ensure the coffee is kept at the right temperature without resulting in a burnt flavour.
Available for rental or purchase outright - easy!
We have teamed up with Fetco to offer a great package that includes a fantastic batch brewer, a grinder, a water softener and full installation and servicing. For just a few pounds per day you can have a setup that allows you to brew large quantities of really delicious filter without a large initial outlay.
Come for a demonstration
We would love to host you to discuss a bulk brew option for you. Please do get in touch.