The best coffee cups for a coffee shop
Having delicious coffee is of course super important. Serving this amazing coffee in the right cup however is just as important and we therefore recommend to have a really good search for the perfect cup range (we like the NotNeutral range). Here are some things that we think are key: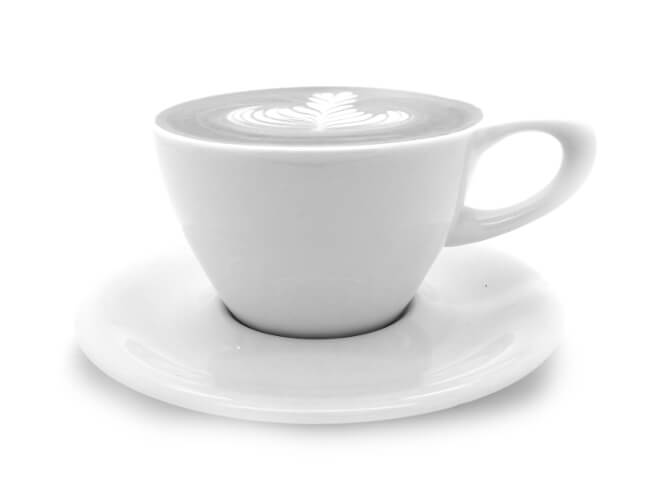 What are the recommended sizes?
This is certainly something that comes down to your preferences as a coffee shop owner.
We have our favourite setup listed below for you:
Espresso
3oz
single / double shot
Americano / Long Black
8oz
double shot
Flat White
6oz
double ristretto
Caffe Latte
8oz
short double
Cappuccino
8oz
double shot
Caffe Mocha
8oz
short double
Piccolo Latte
5oz
single shot
Cortado
5oz
double shot

---

Large

(maybe)

12oz
double shot