Can I purchase a gift voucher for your training courses?
Yes, we have gift vouchers for any training course available.
These are fantastic gifts for birthdays, Christmas and anniversaries.
All gift vouchers are for training at Limini Coffee only (not for in-house training).
This was an absolutely brilliant course. The course content was thorough, clear and well structured. Ruth delivered the course and made the day relaxed and enjoyable while remaining focussed and making sure that we came away with all the information we needed to take the next steps forward and open our own cafe. Overall it was an inspiring and invaluable experience. Lucy - Inverness
How long does a voucher last for?
Our gift vouchers will last for 12 months.
Can you personalise the voucher?
Yes no problem at all. We can add a personalised message for you.

When will I receive my voucher
We process all vouchers the same working day and we will email over your voucher and your invoice.
How is the course booked?
The voucher will have a unique voucher code. This code can be used to book a course with us. In order to book, you simply call us or email us and we will do the rest. For available training dates you could view the course calendar on the website.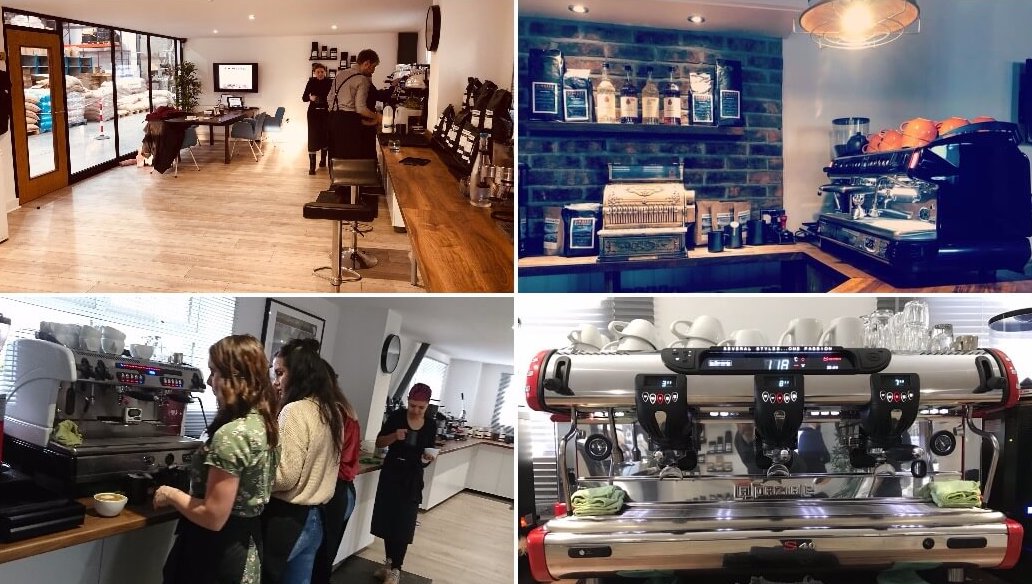 Myself and my husband attended the Barista training course this morning - a late joint Christmas present! You don't have to want to run coffee shop to do this course - we both just wanted some help to make proper coffees at home. We had a great morning learning new skills together. Luke was very patient with us and a great teacher. We are looking forward to buying a new coffee machine now and practicing what we learnt - we will be buying our fresh coffee beans from Limini. Thank you! - Lorna Kennedy