A warm welcome to Limini Coffee - a wholesale coffee supplier
Thank you very much for visiting our website. If you are looking for a coffee supplier for delicious coffees for wholesale or at home, barista training or an espresso machine then you have come to the right place.
Limini Coffee is a wholesale coffee supplier that specialises in barista training, commercial espresso machines and of course supplying you with delicious coffee.
- delicious coffee supplies for the trade and for at home
- barista training courses
- how to start a coffee shop courses
- espresso coffee machines and grinders
We work with coffee shops, delis, bistros and restaurants all over the UK and also supply to people at home. Our website also has plenty of free interesting information about coffee and the starting of a coffee shop. We have articles regarding all things coffee and plenty of fantastic information about coffee for you to enjoy. We hope you will bookmark our website and come back once in a while as we continuously add more info.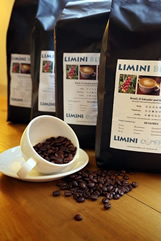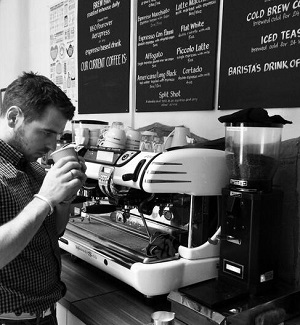 Small passionate business with a focus on customer service and quality coffee
Limini Coffee is a small team of dedicated people who are devoted to customer service, the most delicious coffee for wholesale and domestic and the very best barista training in the country. Run by Youri and Samantha yet supported by a great team of lovely people. Without the team, well, where would we be? It is the people after all that make it all work.
I had been thinking of booking onto the How to start a coffee shop course for some time and eventually did so. How pleased I am that I did. From the moment that I arrived at the training centre myself and the other trainees were made to feel at ease and at home by our expert trainer Ruth and the other Limini members. The course was fantastic, a really good mix of the practical hands on Barista training and the coffee shop start up theory. I have been a lover of coffee for a long time but had a really great surprise when I tasted the drinks that we learned to make. I have never tasted such great quality coffee in my life and can't help comparing every coffee I have had since. The theory part of the course was extremely comprehensive and is complemented with a wealth of back up material that is made available to the student for continued study and preparation for the business start up. All in all I highly recommend the course and I am looking forward to getting onto more of the Barista and latte art training. Thank you Ruth and all at Limini. - Richard
Services we offer for wholesale coffee and home enthusiasts
coffee supplies
coffee development
private labeling
coffee blending & roasting
coffee shop supplies
barista training

equipment supplies
latte art training
starting a coffee shop training
coffee shop consultancy
coffee shop audits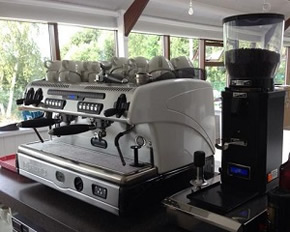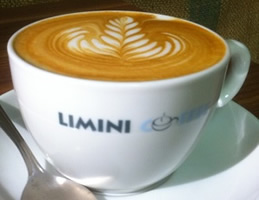 We hope our customers love us because...

We are very proud of our customers, big or small, and we of course are very grateful for this. This doesn't come easy though and it is hard work as you all know. We hope that people enjoy working with us for the following reasons:

- All our coffees are very fresh and delivered within days from roasting.
- We know who our customers are and aim to provide a personal service.
- We have an open mind to coffee and aim to produce coffee that the customer wants.
- Our customers share our ideas and values regarding quality service and products.
- All our coffees are roasted slowly and consistently every time in small batches.
- We have a great range of espresso blends and guest coffees on offer.
- We private label for many wholesale coffee customers.
- We are baristas ourselves and know how to make a great cup of coffee.
- Most of us started our coffee careers in coffee shops and understand what retail is like.
- Our espresso blends are especially designed for the UK market.
- We keep our overheads very low and can therefore offer great value for money.
- We have a wide range of great products, not just coffee.
- We prefer to get to know our customers personally.
- Easy ordering procedures as well as a comprehensive online web shop.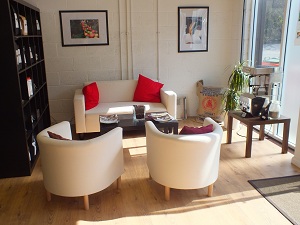 We help people with their dream of opening a coffee shop
OUTSTANDING - After a meeting with Youri last week to have a look at the machines I knew 100% that today's Barista training course would blow me away!.....It certainly did! And even more. 1 on 1 training for three hours I feel as tho I have learnt so much and feel that Youri has now given me a massive edge over my competitors all I need is a little more wrist action with my rosettes!! Lol Massive thanks Youri and your so welcoming and friendly team top man!!! - Kenny
If you are looking to open a coffee shop or any type of business selling coffee then we would love to hear more about it. We have helped lots of people with their dreams and we would love to be a part of yours.
Whether you have a coffee shop, cafe, deli, restaurant, pub or hotel, we would like to work with you to improve the quality of your coffee.
You have the choice between a range of espresso blends, single origin coffees, loose leaf teas, hot chocolates, bagged teas, retail packs and much more. We even run a specialised training course which focuses purely on people who are wanting to open a coffee shop. This is our very popular How to start a coffee shop course.
We supply commercial espresso equipment

that brews beautiful coffee

We have a wide range of espresso coffee machines available ranging from one to four group espresso machines. After working on most popular makes and models we have chosen a range of the very best espresso machines and grinders that offer true value for money.

We supply the finest grind on demand coffee grinders ensuring you only serve the freshest coffees. We install machines nationwide on a weekly basis.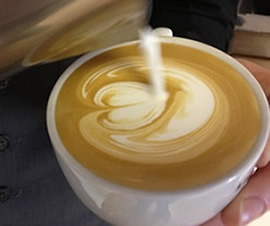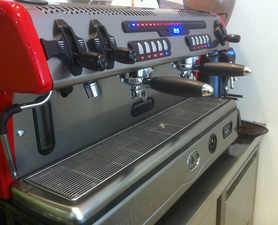 Fresh coffee

, very fresh coffee!

All our coffee is roasted in the UK so you can be guaranteed of freshness. Only the freshest coffee is good enough is for our customers as we take this very seriously. Freshness in coffee is one of the most important factors to a delicious aromatic cup.

You will receive coffee that has been roasted fresh and has a roasted-on date stamp and not just a use by date. This means the coffee is still full of flavour and has kept all the aroma within the beans. When you grind our coffee you will smell the freshness.
Nationwide wholesale coffee supply to anyone who appreciates quality coffee
We supply to anyone who is interested in serving great coffee. If you are interested in serving high quality coffees at your coffee outlet and you are willing to learn about coffee then we would love to hear from you.
We offer coffee supplies, barista training and espresso machines all over the UK in cities such as Sheffield, Leeds, Manchester, Birmingham, Hull, Newcastle, Liverpool, Bristol, London, Coventry, Gloucester, Nottingham and many more. A nationwide wholesale coffee supplier with a local feel.
We love Limini Coffee's espresso blend, which is freshly roasted to order for us and sent out promptly (we often receive it the day after it is roasted). It is a smooth, rich blend which our customers frequently comment on.In addition we received barista training from Limini Coffee when we first set up our business and this training was invaluable.The approach to customer service has been excellent because it is personalised and prompt. - The Little Coffee Van
Beginner or advanced? We work with all who love coffee!

An open mind...

We love anyone who is interested in coffee and has a passion for delivering high quality coffee. From beginners to highly experienced baristas.

It doesn't matter to us whether you are an espresso drinker or whether you prefer a skinny latte. We even have some very successful customers who don't even like coffee. The important thing here is the willingness to learn and the desire of wanting to deliver a quality product.

Not sure yet what the difference is between a cappuccino or a latte? We would love to teach you.

Already know about coffee and want to take it to the next step? Talk to us about brewing ratios etc and take your barista skills to a scientific level. We love that very much as well!