What you will learn at a barista training course with Limini Coffee
You will learn in a relaxed way how to produce the finest coffees possible. We work towards competition levels and enjoy introducing you to the beautiful art of coffee.
We teach every day and our trainers are here to answer all your questions about coffee. We believe in learning at a relaxed pace and in an enjoyable way. That said, we aim for the highest standards and will introduce you to the most delicious coffees.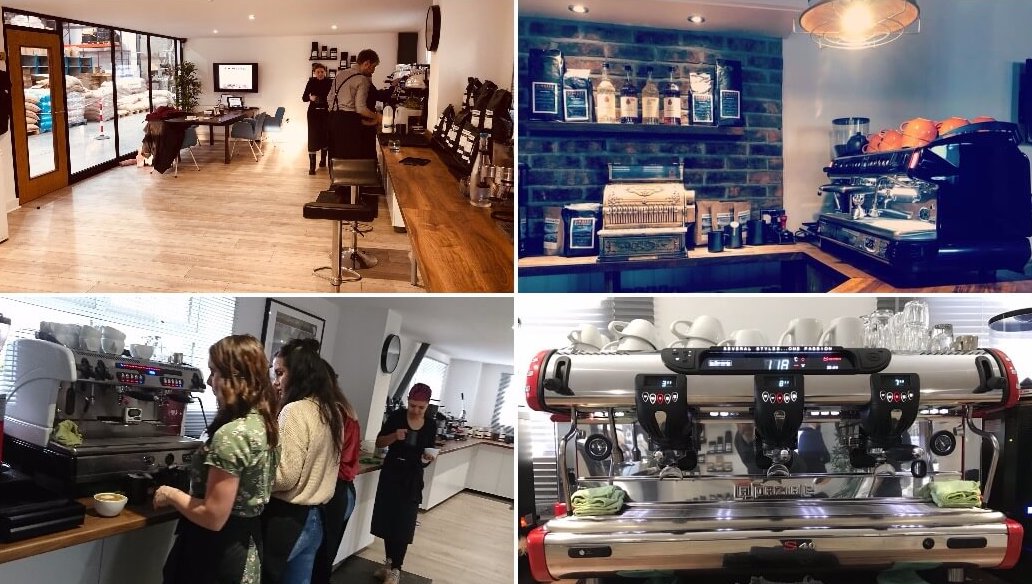 The course is very much hands-on, designed to make sure that you are comfortable with the equipment and the coffee.
Students often make over 50 drinks per course!
coffee growing, harvesting & roasting
freshness and packaging
all about espresso & pulling shots
setting up a coffee grinder
setting up an espresso coffee machine
ristretto
long black & americano
milk steaming to perfection
cappuccino, flat white, caffe latte
espresso macchiato
caffe mocha
hot chocolate
latte art - heart or rosetta shape
cleaning and maintenance
---
Fun, relaxed and to the highest standards - we have been teaching every day for over ten years!
---
I had a wonderful time with you. It is refreshing to be instructed by someone with a real passion for the subject. I would heartily recommend the course to anyone who has a taste for coffee and who wants to be able to make the coffee that they look for but can't find. I was particularly impressed by the "Hands-on" approach and that each section was backed up by a practical demonstration. Looking forward to the "Cupping". - Malcolm (Wally)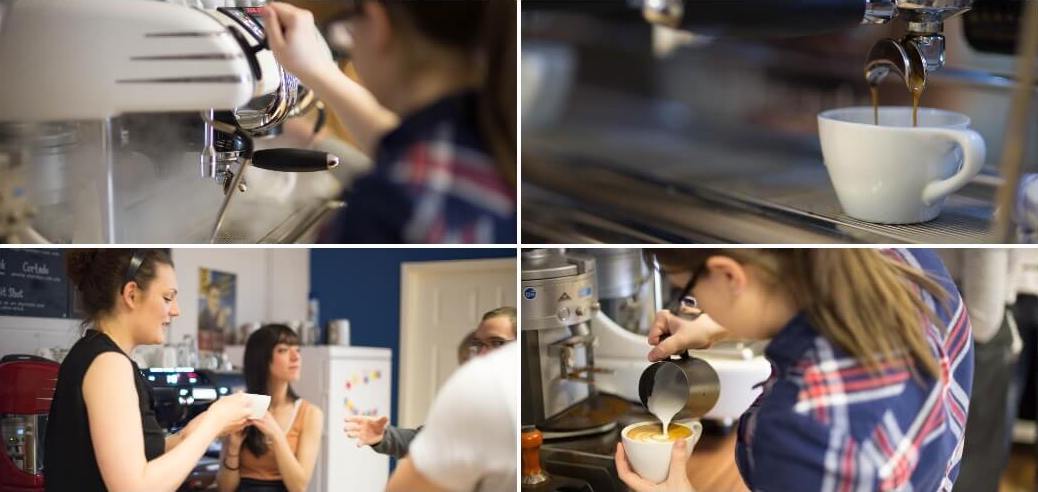 Ideal for anyone
The barista course is ideal for people who are just starting in coffee and know nothing about coffee except how to drink it. Yet the course will also be really helpful for baristas who have been making coffee for a while yet have never had training from us before.
We have trained many people who have been making coffee for years and felt they learnt so much during the course. The course is really good for anyone and a lot of fun too.
During the training you will learn the most important essential barista skills. We will teach you what coffee is, how it grows and how it is harvested. We explain how coffee is roasted and we talk about freshness and packaging.
You will learn a lot about producing the finest espressos and we run you through the process step by step. This means you will learn how to calibrate a coffee grinder, how to use good dosing techniques, how to tamp the coffee and look for the perfect extraction.
One day, whilst I was sat in one of the big coffee house chains, I sipped an espresso so bitter it made my face implode back in on itself. It's then I thought: surely I can make a better coffee than this myself? So after much research on available barista courses I chose Limini's 3 hour Barista Training Course based on price, and the approximately 40 billion positive reviews on their website. And I have to say, for a coffee newbie it was a really fun and enjoyable learning experience.

Yes the learning facility is top notch, clean and well presented. Yes, the coffee machines and grinders etc are all excellent commercial grade gleaming objects of beauty... But what really stood out for me was the passion and enthusiasm for all things coffee from our barista trainer, Vicki who (under her expert guidance) taught me how to make the most delicious espresso based drinks I've ever tasted. Everything from grinding, dialling in, extraction, milk frothing etc... bear in mind that I'd never touched an espresso machine before this! Youri also made an appearance, and after a bit of banter challenged Vicki to an impromptu latte art competition which ended with them both mercilessly criticising eachother's creations!

After we had finished making our drinks, Vicki took a bit of (over)time to teach me about the different species of beans, their characteristics, and their origins; and even roasted a handful of beans there and then too. Vicki: You're a legend! Now I'm a fully fledged coffee snob and looking to buy my own little espresso machine and grinder (probably a Chemex filter coffee maker too) and put all my new knowledge to the test! And if I ever open a coffee shop, I'm training with you guys! - Savvas

Our barista training centre
The barista training is held at our dedicated training facility and roastery in Yorkshire. We have built a training centre solely for the purpose of barista training. The training centre is full of beautiful equipment and barista brewing tools and we even have a coffee roaster.
Our training centre is designed so you feel relaxed and is an ideal environment for learning. We have all the equipment you need to learn all about coffee. See the contact page for the exact address.
The training is designed so that each student has a workstation to themselves. Very hands-on with very close supervision by the barista trainer.
Usually there are no more than a couple of people at a time, although we can offer training for larger groups on special requests. We very much believe this allows every person to have plenty of hands-on experience during the course.
---
We have built a barista training centre that is comfortable, interesting and fun to be in.
---
We can cater for larger groups and even special events. Contact us for more details, we are happy to advise.
You also have the option of course to book the barista course as a private day course. This is ideal for people who prefer the trainer all to themselves.
We attended the Barrista training at Limini and our trainer was Vicki who is very knowledgeable, friendly, fun and a great teacher, we had a amazing afternoon and learnt so much in just a few hours. The coffee is amazing!! You couldn't choose a better company to do training with or for that matter to be your coffee supplier. We can't wait to get into our new shop to get started and serve the best coffee in town. Cant recommend Limini highly enough. Thanks Guys - Julia and Jan

Fantastic training manuals
We have an up-to-date comprehensive barista training manual online that all our students have unlimited access to. This training manual is accessible from anywhere and includes training videos and step by step guides to all things coffee.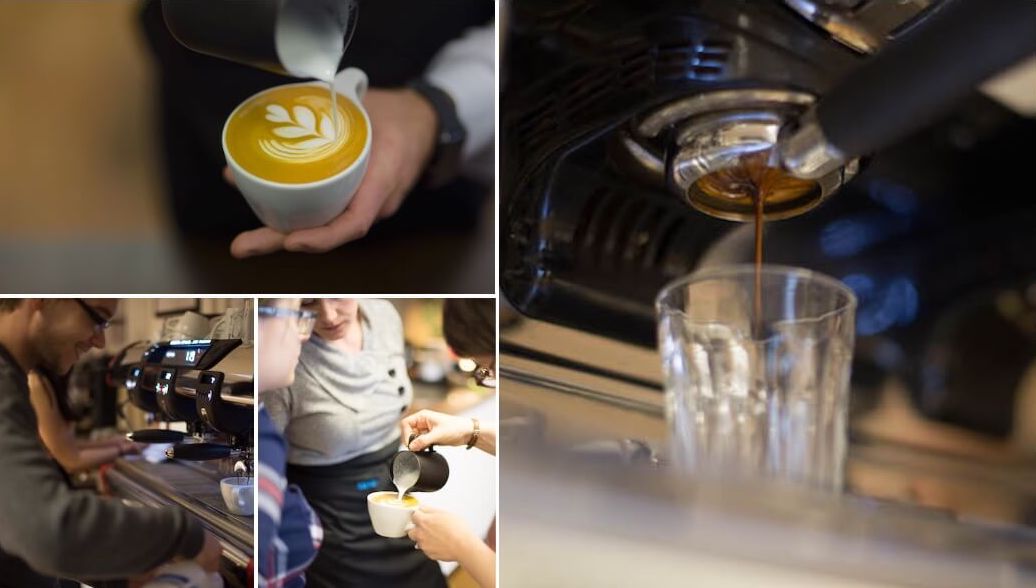 Dates, duration and pricing
We teach every day. Simply view our course calendar for dates.
The course lasts for three hours. We have found this to be an ideal time for learning. And yes, it is more than enough time to learn how to make delicious coffees!
We also run full day courses. Please have a look at our training overview for more information about our other courses.
You could also book in a private barista course or simply talk to us about your requirements, we are sure that we can work something out.
We have various prices for the course depending on whether you prefer a private barista course or a barista course in a group. Please view below for our prices.
As a surprise birthday present my wife booked me on one of Youri's half day courses back in October which I thoroughly enjoyed. Youri was clearly very knowledgeable and passionate about coffee and genuinely helped me to maximise on the learning opportunity. I came away knowing a lot more about coffee and how to appreciate the elements which go into making a good cup of coffee. Since attending the course I have purchased an espresso coffee machine and a coffee grinder from Youri and his customer service and support throughout has been excellent. I have no hesitation in recommending either Youri's course or in supplying coffee making equipment. - Roy
You will learn all the drinks
We can teach you how to make all drinks on the barista's menu such as espresso, ristretto, espresso macchiato, americano, cappuccino, caffe latte, caffe mocha etc.
Our approach is relaxed and there will be time to help you with anything that you are looking for.
Delicious flat whites
A flat white is an interesting drink and now the big chains are offering them, we get a lot of interest in the drink. We can certainly teach you how to make a traditional flat white, like they do it in Australia and New Zealand.
Perfect your milk steaming skills
Most definitely! We actually spend a lot of time steaming milk and pouring cappuccinos and caffe lattes. Probably 50% of the course is spent on perfecting milk steaming and pouring drinks.
After all, most of the drinks you will sell are cappuccinos and caffe lattes.
And we will even introduce you to latte art.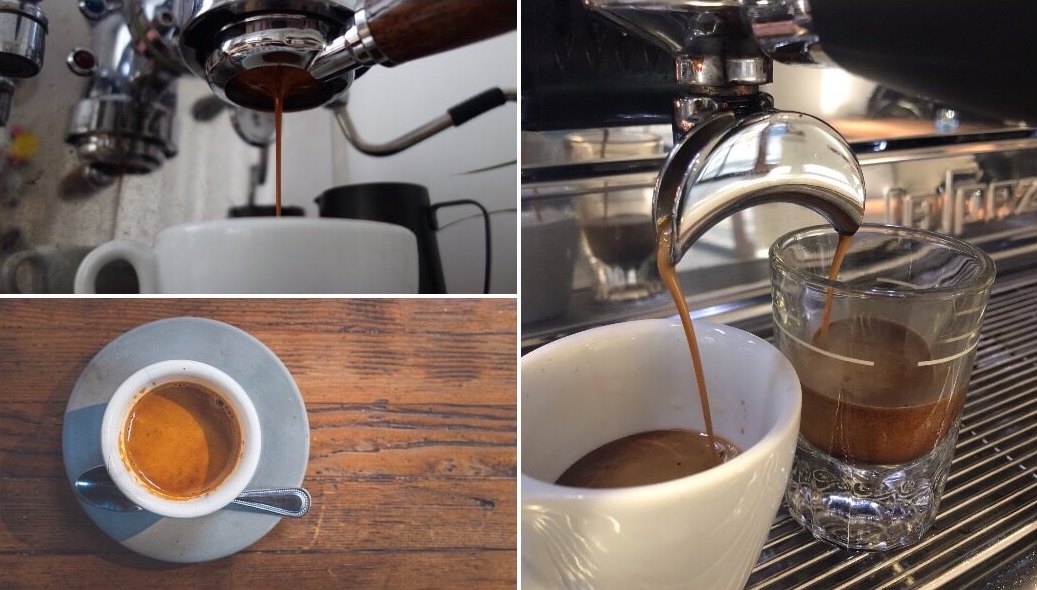 Great course for domestic baristas
The course is open to anyone.
We have a lot of people on the course who simply love coffee and drink coffee at home. If you have a domestic espresso machine and you would like to learn more then the course will be great for you.
Have a husband or wife who loves coffee? Why not book the course and keep it a secret! We can also offer gift vouchers for the course.
OMG! I would not be opening a coffee shop if it wasn't for these guys! My coffee course was so informative and interesting, well done Stu, and the after care and service has been second to none! Youri and Samantha were so interested in my business it was a joy to talk to them and Bex always answers my desperate calls with such a lovely happy voice! All I can say is thanks and any time you're up my way, you better call in! Thank you so much. SJ xx
Certificate...
We are more than happy to provide you with a certificate saying that you have successfully completed a barista course with Limini Coffee.
Detailed information, even about cleaning!
We teach you how to clean an espresso machine and also talk about the workings of the espresso machine and coffee grinder.
Learn about all the brewing methods for coffee
We can teach you about filter, cafetiere / french press, aeropress, syphon coffee, chemex and other brewing methods.
Being a barista is about so much more then just knowing how to brew a good espresso. It is also about general knowledge of coffee and knowing how to deliver a well brewed coffee is just as important.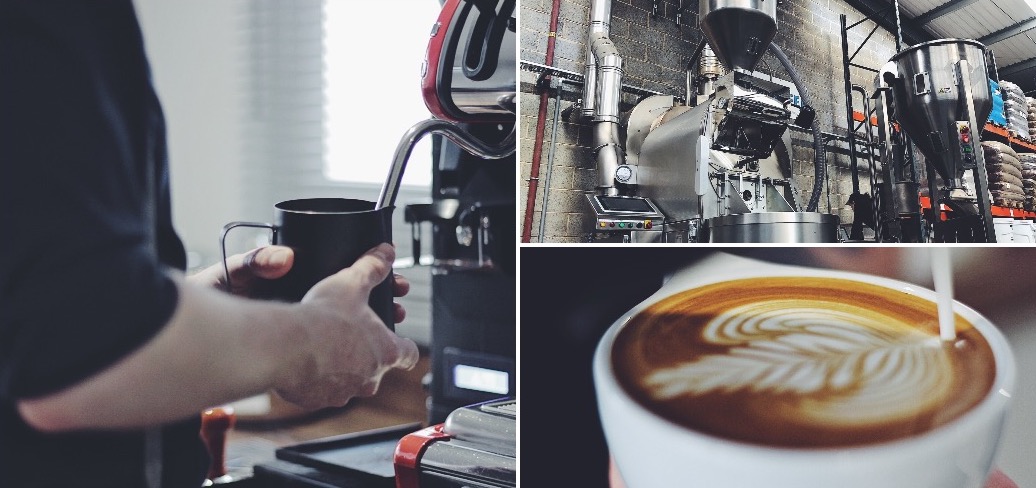 Our passionate barista trainers
Our trainers are professionals and work for us full-time and are here to make you feel comfortable and ready to learn. We work with people who have great social skills and know how to teach you how to make beautiful coffee.
All our barista trainers are extremely friendly and open-minded.
You can be assured that our barista trainers are professionals and are here to make sure you will have a wonderful time.
Ryan and I came for training last December as we were emigrating to New Zealand and I was to start teaching Barista in New Zealand. You asked me to keep in touch and let you know how my training went in New Zealand.

Since being in New Zealand I have undertaken more training, one lot with ... and one with .... ... was very good, great hands on training, lots of information, very much like yours. However ... was terrible and considering it was the head barista I was not impressed at all. Out of 4 hours, he talked for 3. In the last hour I got to froth milk once!

I can honestly say hand on heart that now I have experienced training from other providers and also teach Barista myself to Year 12 & 13 students that my training with Limini Coffee has been, simply the best by a country mile.

I love going to work and turning on the machine ready for another busy day. Thank you for giving me such a good start with coffee making I truly do appreciate it. Hope you are well and life is good.

Cheers Vanessa