Commercial espresso coffee machines for coffee shops, restaurants and delis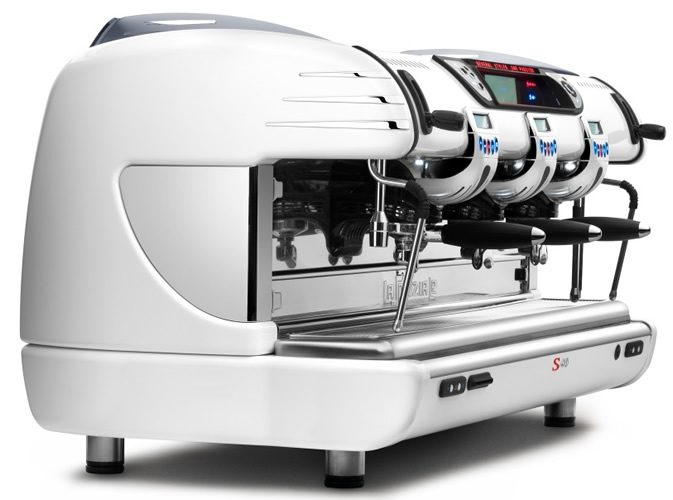 Deciding on equipment and especially a commercial coffee machine can be a rather difficult decision and we totally understand this. It doesn't have to be though. You just need to make sure that you are speaking to the right people who understand your needs. We have been working with the highly respected La Spaziale espresso machines for many years and are the main UK distributor. If you need a high quality espresso machine at a great price then a La Spaziale will take care of this!
There are so many different coffee machines out there so please let us help you to make the right choice. We have worked on most makes and models and understand what is important when it comes to espresso coffee.
Our prices are extremely competitive and you can have any of the equipment on a purchase lease making it easy for you to find the most suitable machine. This is the preferred choice by many of our customers.
We invite you to come and see us at our training centre. We would love to host you for a couple of hours and will demonstrate the equipment to you, serve you more coffee than you can handle and talk about your options. Of course we can help you out over the phone as well and no question is a problem... unless you ask for vending machines :)

OUTSTANDING - After a meeting with Youri last week to have a look at the machines I knew 100% that today's Barista training course would blow me away!.....It certainly did! And even more. 1 on 1 training for three hours I feel as tho I have learnt so much and feel that Youri has now given me a massive edge over my competitors all I need is a little more wrist action with my rosettes!! Lol Massive thanks Youri and your so welcoming and friendly team top man!!! - Kenny

Stylish high quality espresso coffee machines built by hand in Bologna, Italy. La Spaziale have been building machines since 1969 and use a patented heat exchanger based on steam. The narrow and deep group heads produce extremely flavoursome coffees and the design is always with the barista in mind. Lever operated steam wands and useful displays help the barista to be in control of the coffee.
La Spaziale has been the official espresso machine for the UK Barista Championships.
View the inner workings of a La Spaziale espresso machine.
Interested in seeing how a La Spaziale machine is built? Read about the story.
---
click on the pictures below for the brochures
---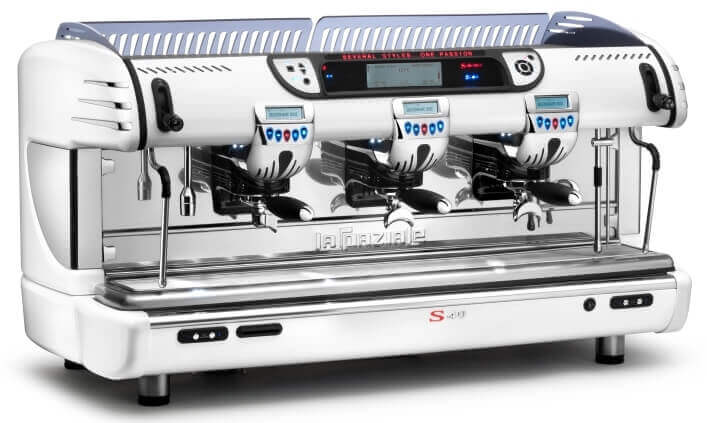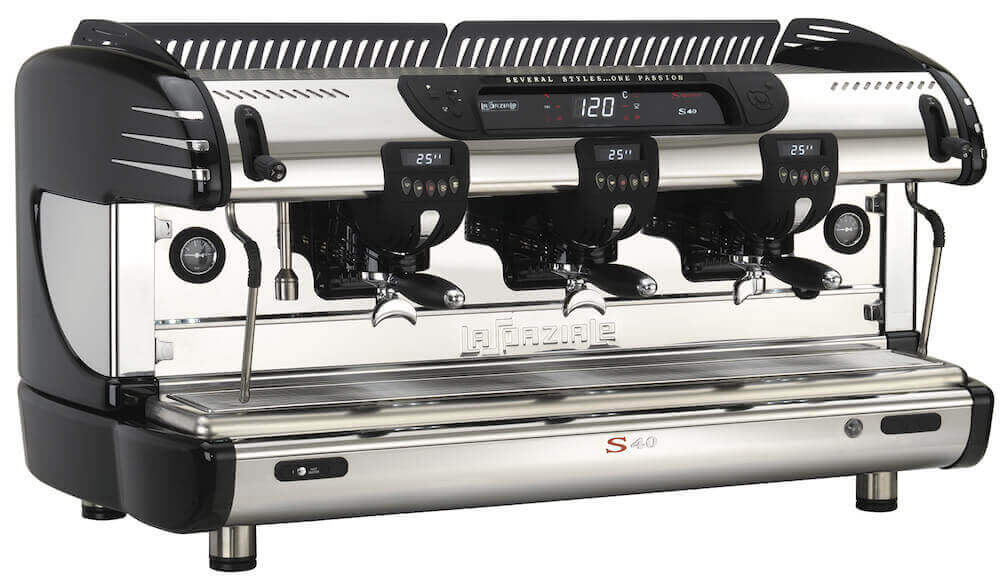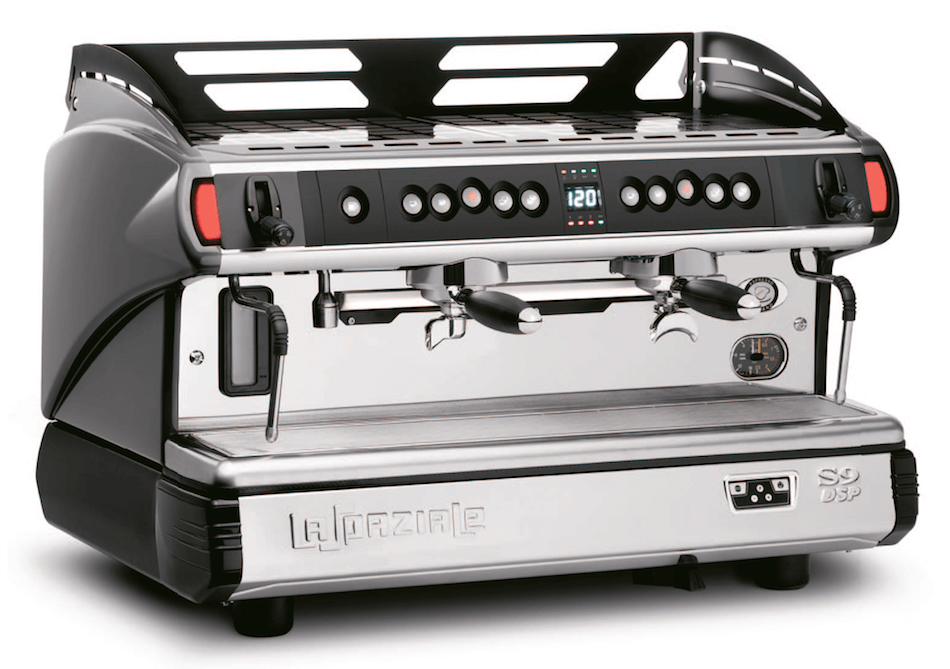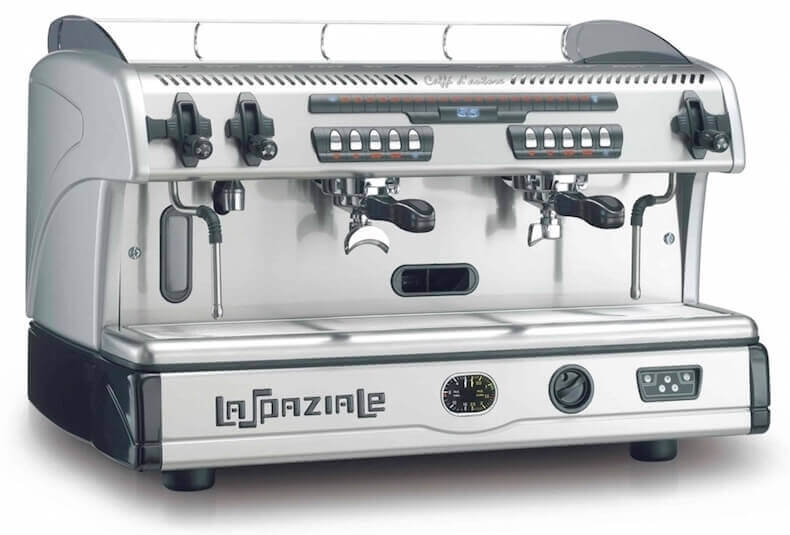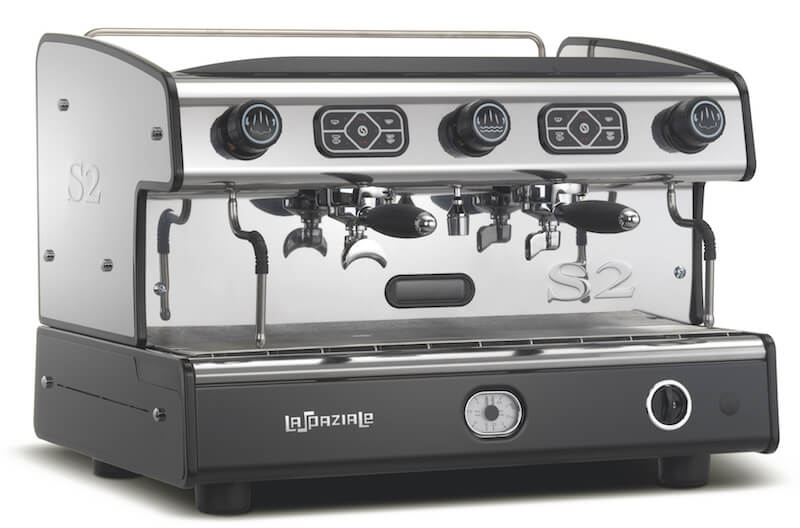 Coffee grinders
Grinders are often an afterthought and that is a real shame as the grinder has a huge impact on the quality of coffee that you will be serving. You need a grinder that not only gives a high quality of ground coffee but also a grinder that is fast, consistent and grinds fresh for every cup.
With our espresso coffee machines we include a top of the range Anfim on-demand grinder. These grinders grind straight into the group handle and grind fresh for every coffee. They are fast and very consistent. We always recommend on-demand coffee grinders over doser grinders (which store ground coffee in a dosing chamber) as on-demand grinders ensure each coffee is fresh and therefore more aromatic and more delicious.
Get in touch with us about your equipment enquiry
Please do get in touch with us as we would love to hear from you. We will respond quickly to your request and we will do our best to put together the ideal package for you. If you are completely new to coffee then please let us know and we will explain how it all works. We work with many new start ups and are used to helping people out from start to finish. We install espresso coffee machines every week all over the country.
We would of course love to meet up with you and have a coffee together to see what we can do for you.
Please note that we have a wide range of equipment available and can suit most realistic budgets. Bean to cup machines is not something we work with as we specialise in traditional espresso equipment only. This is simply because a traditional espresso machine gives the best flavour and provide the best environment for coffee shops who serve speciality coffee.
We provide the very best barista training with the machines which will ensure that you will truly impress your customers with a fantastic coffee. Don't just serve your customers a good cup of coffee, serve them a coffee that is worth shouting about! We would love to help you with this.
We can install equipment nationwide and do so every week with many happy returning customers.
We look forward to hearing from you soon.